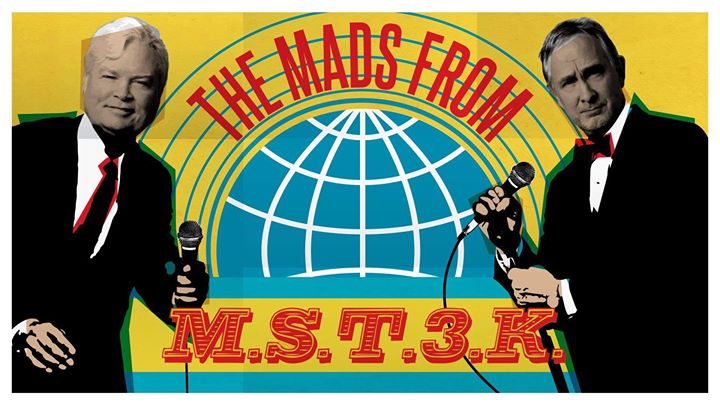 Alamo Drafthouse DC Area, 20575 Easthampton Plz, Ashburn, United States
Two Nights • A Different Film Each Night!
The Mads Are Back! Live Movie-Riffing with "TV's Frank" Conniff and Trace Beaulieu from Mystery Science Theater 3000.
Join MST3K's Frank Conniff and Trace Beaulieu at the Alamo Drafthouse DC Area for an evening of fun and laughter as they screen some endearingly bad films and roast them, live-and-in-person, in the same style as their classic TV series. Ticket price includes meet and greet event, photos, and autographs.
If this show were rated it would probably be PG-13, but keep in mind it is a live show so anything could happen!
Tickets:
https://drafthouse.com/northern-virginia/show/the-mads-are-back-live-with-frank-conniff-and-trace-beaulieu